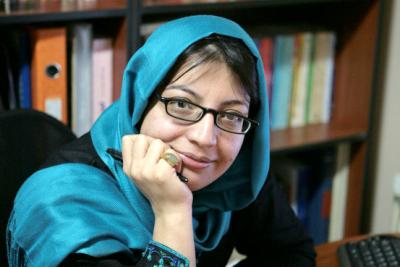 URGENT CALL: RELEASE ATTORNEY SHADI SADR

Shadi Sadr, who is a lawyer and journalist, was walking with a group of women's rights activists on a road in Tehran when men in civilian clothes grabbed her and attempted to push her into a car. Shadi Sadr lost her headscarf and coat in the ensuing struggle but managed briefly to escape. She was quickly recaptured and beaten with batons, and was then taken away in the car.
(SCE: Shadai sadr was the co-attorney for juvenile female Nazanin Fatehi who was facing execution for killing a rapist in self defense at the age of 17. Her other co-attorney Mohammad Mostafaei was also arrested last month and released on bail after one week.)
Shadi Sadr and the group of women were on their way to Tehran University to attend the first Friday prayers since the disputed presidential election to be led by former President Ali Akbar Rafsanjani.